TUESDAY 12TH NOVEMBER 2019
The Lindley Hall
WESTMINSTER
Our 6th annual food and beverage trends event takes place on Tuesday 12th November 2019.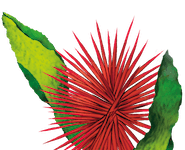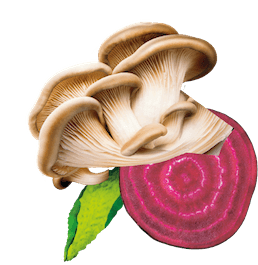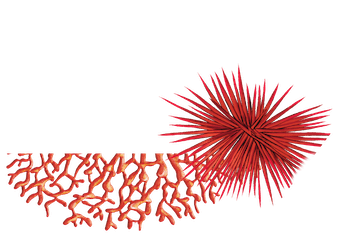 Our Speakers
thefoodpeople

As a team we'll be sharing with you various elements of our 2020-2021 annual trends predictions.

Charles Banks - Co Founder thefoodpeople

Charles will bring to life the 2020-2021 trends framework and exploring the key change points for the next 2 years.

Emma Worrollo - Founder The Pineapple Lounge

Helping brands build meaningful relationships with next gen families. Emma will be discussing generational preferences and the brand new generation - Gen Alpha.

Amelia Boothman - Director of Strategy, IHQ

Amelia will be discussing The 'Social & Cultural' forces and drivers in Food and Beverage, both in and out of Home.

Dr. Irene Hoffman - FAO, United Nations

Dr. Irene Hoffmann is Secretary of the Food & Agriculture Organisation of the United Nation's Commission on Genetic Resources for Food and Agriculture. Irene will bring to life the state of the worlds biodiversity in food, agriculture and the challenges that lay ahead.

Tomos Parry, Chef - Brat, London

One of the hottest chefs in London right now, Tomos Parry, the man behind Brat, Shoreditch, shares with us his approach to fire cooking and his inspirations from Basque cooking and other chefs.

Dr. Megan Rossi - The Gut Health Doctor

One of the most influential gut health specialists internationally, Megan will share the latest thinking on the importance of maintaining a healthy gut, the links between gut health, how we feel & perform and the gut the 'second brain'.

Josh Niland - Chef & Owner St Peter, Sydney

In 2016 Josh opened his multi award winning Australian fish eatery Saint Peter, in Paddington, Sydney. Josh has pioneered dry ageing fish & his unique and ground breaking approach to utilising the whole fish has gathered international intrigue and fascination.

Mark Oleynik, Founder & CEO Moley Robotics

Mark and the team at Moley have created the world's first robotic kitchen. Featuring an advanced, fully functional robot integrated into a beautifully designed, professional kitchen, it cooks with the skill and flair of a master chef.

Darren Shirlaw, Co Founder - BoB Group

Leading international business guru, Darren Shirlaw is a mathematician, ex-fund manager, economic commentator and Co Founder of BoB Group. Darren shares his thinking behind the upcoming period of unprecedented economic growth.

Andrew Wong & Mukta Das, A Wong, London

Chef Owner of A Wong, Andrew Wong and Food Anthropologist Mukta Das share the findings of their project to define Authenticity, Regionality and Modern Chinese Cuisine.

James Lowe - Chef Founder of Lyles & Flor

James opened Lyle's in 2014; within 18 months he had won a Michelin star & ranked in The World's 50 Best in 18 & 19. In June 19, James opened Flor, a wine bar & bakery. James will discussing the breads, pastries & desserts he created for Flor.

Hannah Catley - Head Pastry Chef, Allegra

Head Pastry Chef Hannah Catley will be speaking about her true passion and special interest in food - how she's driving the sustainability and waste agenda in the world of pastry and desserts.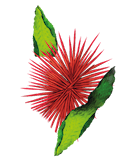 What's included
The Grand Reveal of thefoodpeople's Annual Trend Predictions for 2020/21
Advance copy, hot off the press, of thefoodpeople's 2020/21 Food and Drink Trend Book and Infographic Poster – two months before general release
11 inspirational and thought-provoking presentations, relevant for all aspects of the food and drink industry, to truly bring trends to life
Copies of those presentations available on trendhub
Trend inspired lunch from Tom Kerridge and the brilliant team at Lush Hospitality, inclusive of all food, drink and refreshment during the day
Time to reflect and be inspired by the speakers and the content
Opportunity to talk to our team about getting the best out of trendhub, for you and your team, in the dedicated Trend Corner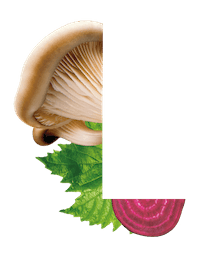 The Food
The team at Lush Hospitality has grown from Tom Kerridge's The Hand and Flowers two Michelin Star Pub, with Executive Chef Kieran Reilly taking over the kitchens at Lindley Halls for us, the team will be cooking up a menu curated by Tom Kerridge, Kieran and ourselves to bring you a trend-led lunch inspired by our 2020+ cuisine era prediction of 'Conscience Cuisine'.
Another great event, really inspiring both the content and the food!
The food was incredible and the speakers inspirational from first to end.
The whole plant base, vegan element coming through today has given me lots to take away and inspiration for the future.
Thefoodpeople events are always very inspiring and thought provoking and shows us what we have to look at for development and innovation strategies for the future. Thefoodpeople has gone from UK to global, taking the trends in Australia and USA and how we can use them in the UK is very key, also bringing in the chefs of Theo Randall and Tom Brown today was very inspirational.
The day was brilliantly run, very smooth, the speakers were all very different but all inspiring and food was great. We use the trend book all of the time, all my team use the book all the time.
Really good, very informative, nice top line into what might be, quite inspiring.
What I love about the food people is that you get to sit down all day and people bring you food, it is really well organised. Many other conferences you have to rush from a to b and worry you might miss something, but here you just relax, listen and enjoy.
Tickets
To Buy Tickets
to the Trends Event 2019
All prices are exclusive of VAT and include all of what is listed above. Tickets are transferable but non-refundable.
Whilst every effort will be made to ensure the full, advertised agenda goes ahead on each day, this ticket is for an event and not a specific presenter / demonstrator. Please note that the line-up is subject to change, without prior notice, if circumstances beyond our control dictate this.
Tickets are available to purchase online, with the price being held from 2017.
Discounts for multiple tickets can only qualify when all the tickets are purchased in one transaction.
Date:

Tuesday 12th November 2019

Venue:

The Lindley Hall, Elverton Street, Westminster, London SW1P 2PB

Nearest Tube – Victoria or St. James Park

Timings:

Entry from 8:15, Agenda runs from 9:00 – 17:30

Tickets:

Tickets will be issued digitally using Whova, the event ticketing and networking app

Contact us:

Please email us on [email protected]
Previous Events
The Food & Beverage Trends Event 2019-20
Culinary Congress London 2018
The Food & Beverage Trends Event 2018-19
The Food & Beverage Trends Event 2017-18